Bebino
Always remember your family moments
Project Scope
Our main aim was to create a web-based desktop platform for families to share family memories and to track the newborn baby's development.
The Team
The Bebino team was made up a few young enthusiastic startuppers from Berlin who wanted to reinvent how people share and save family memories. Our team (two designers and two researchers) worked very closely with the Bebino team together during the design process.
The Challenge
Saving and sharing memories and photos of a newborn child is a very intimate and affectional process. That's why it was very important to discover the emotional conditions of the mothers. We did a lot of user interviews with mothers and also payed a lot of attention to these influential factors during the design process.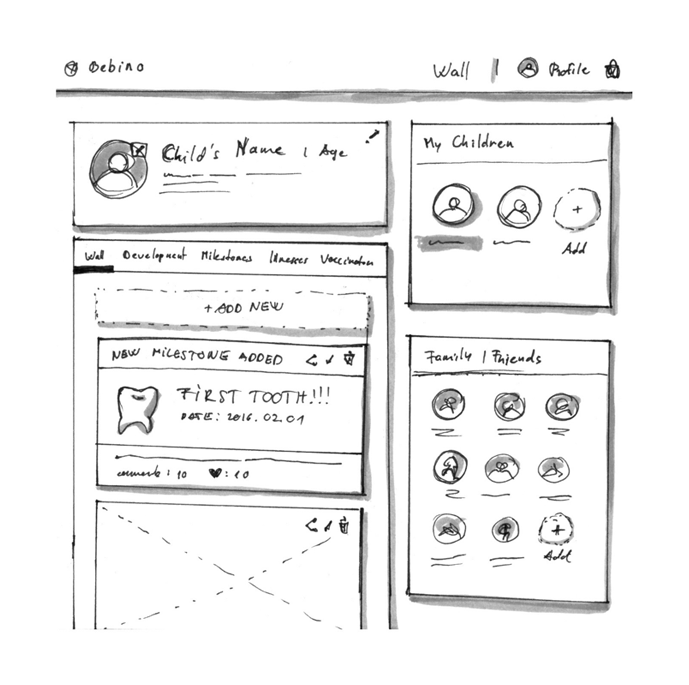 Sketches & Wireframes
At this stage, having gathered and analysed insights — and identified needs that we thought we could address — we were ready to start sketching, testing and iteratively building up solutions. After every four tests we discussed with the team the usability issues and their severity, and we concluded with the possible solutions together.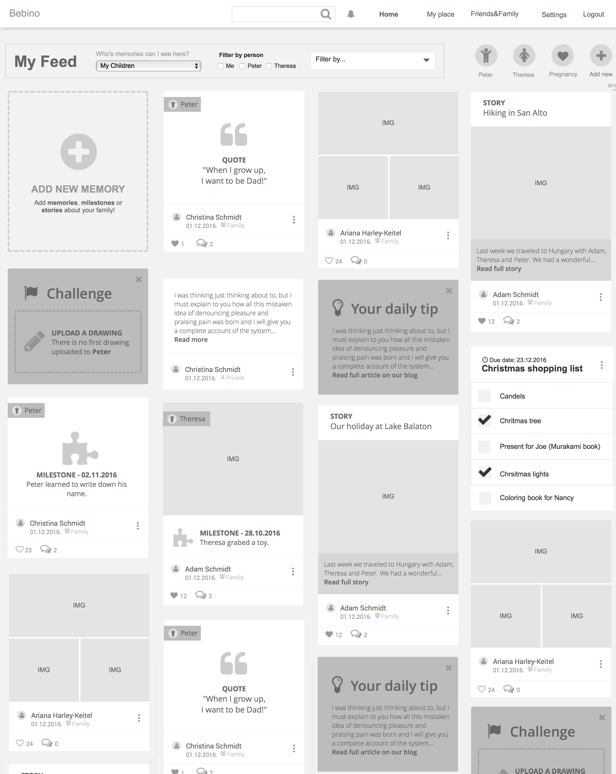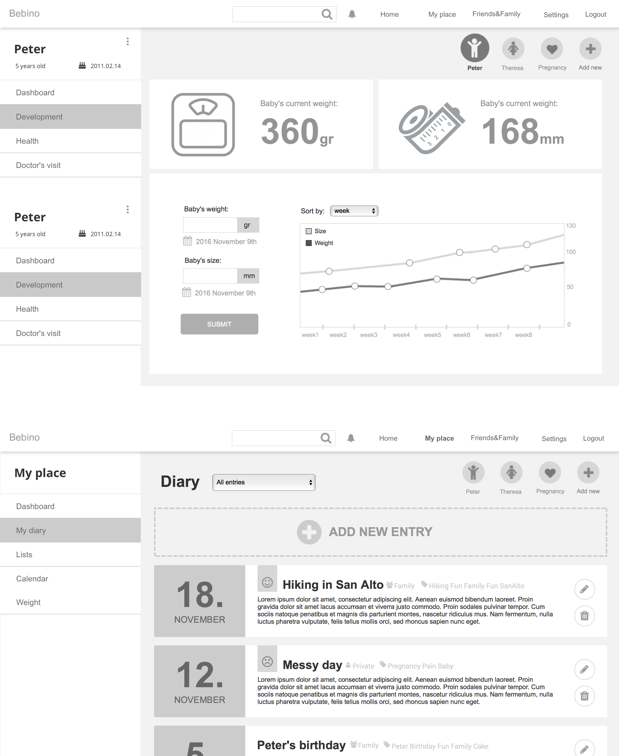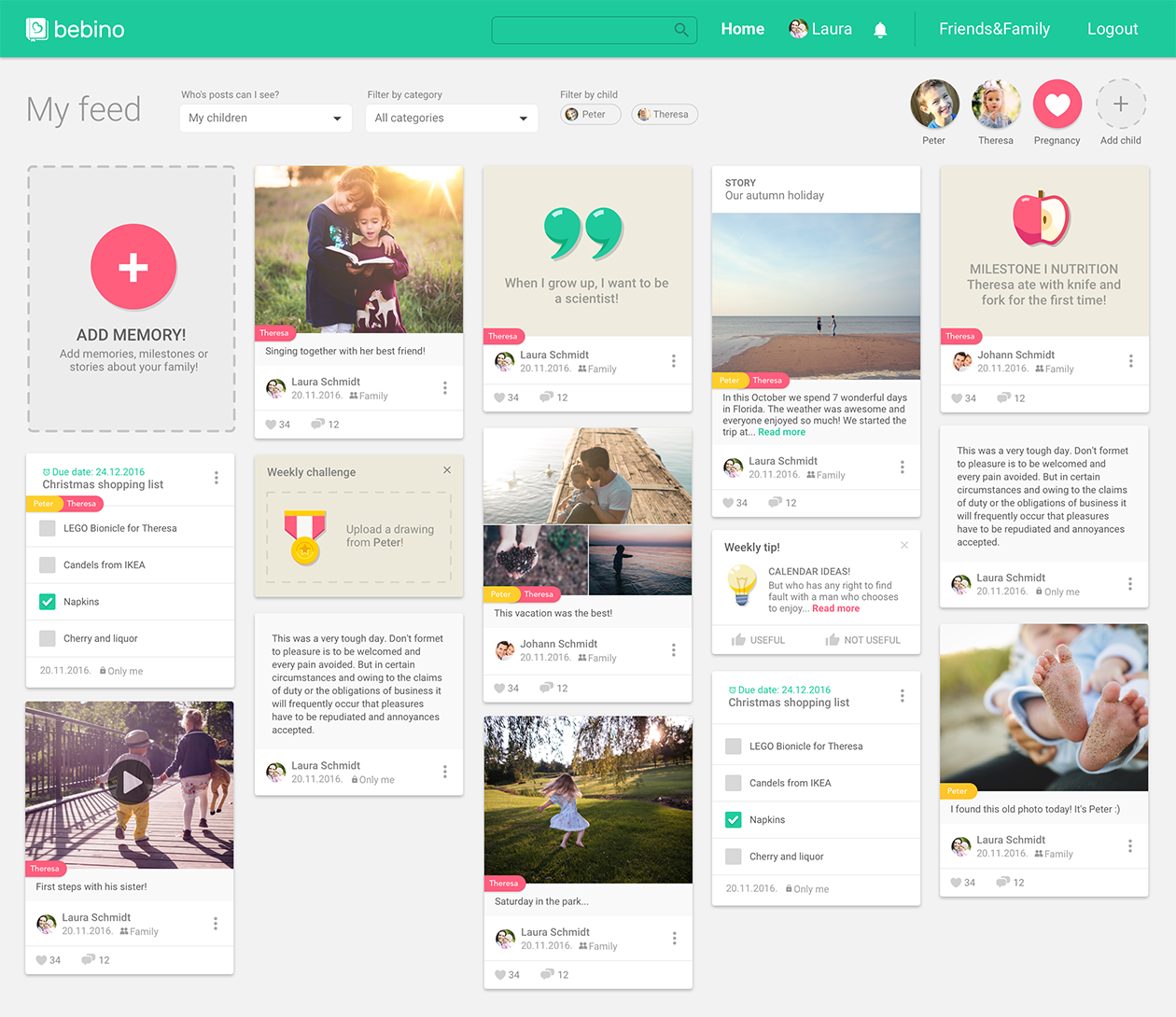 Desktop app
We all agreed that this web app is for parents and not for kids. So we avoided childish illustrations and colours. Bebino should behave and communicate as a nanny: being friendly, family oriented, smart and clean.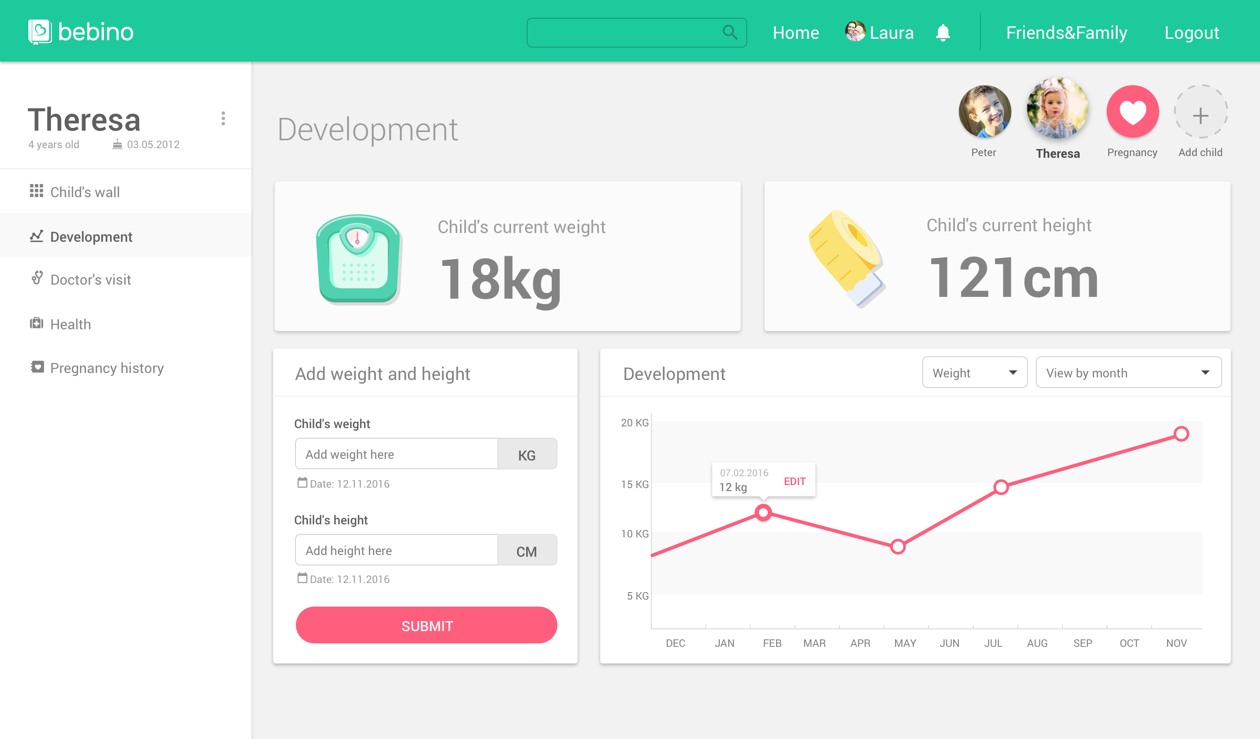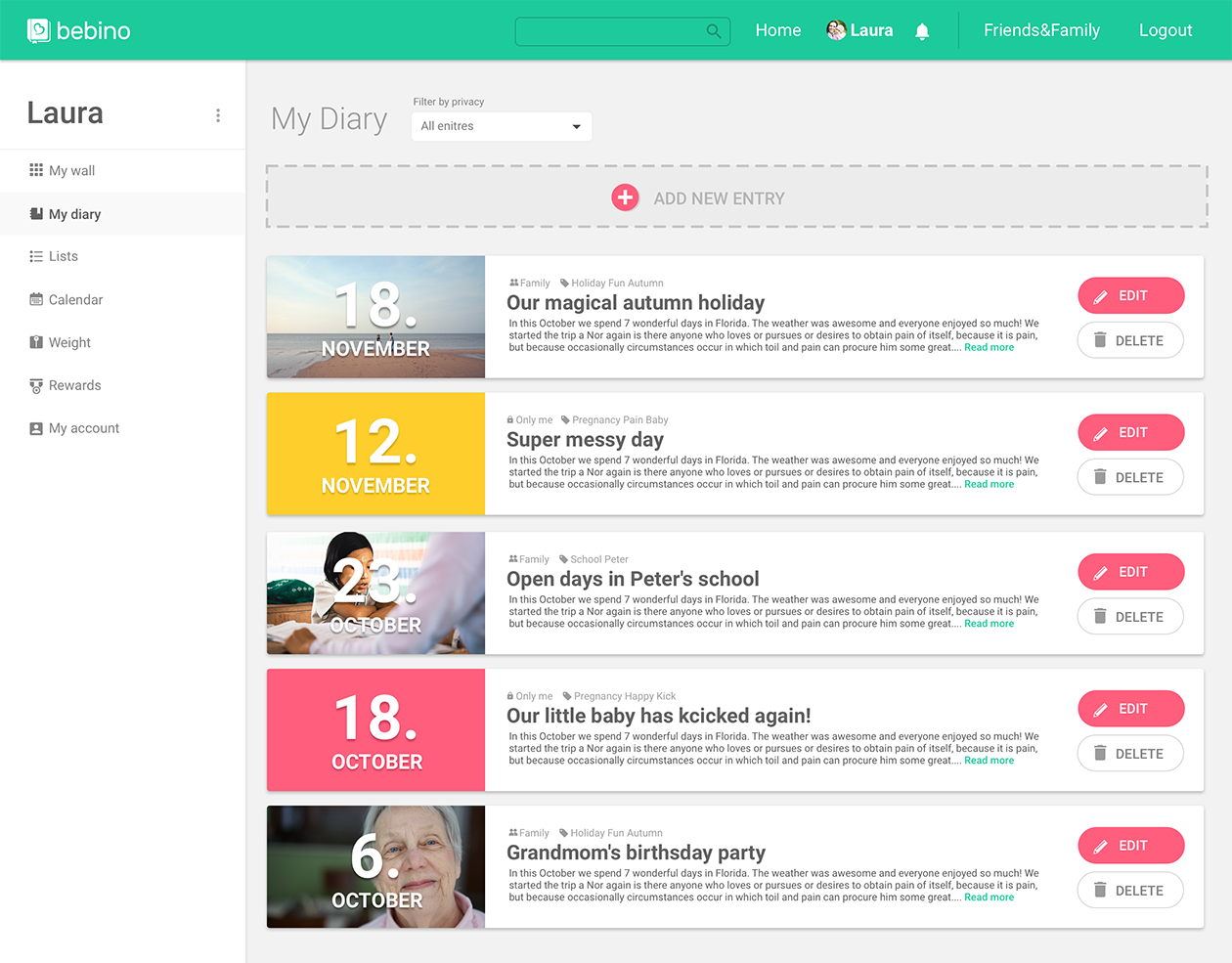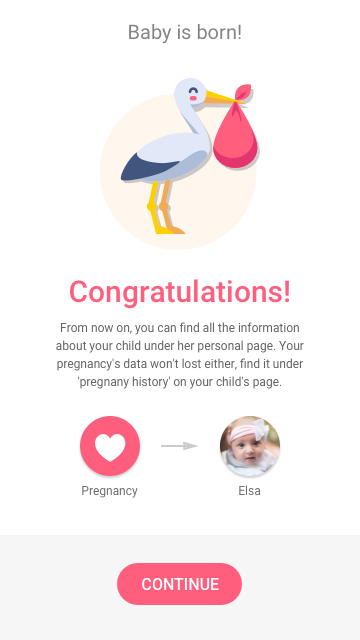 Mobile app
There are moments mothers might want to keep private. Some might want to share every moment with a closed circle of family and friends. We aimed to give both possibilities to the users.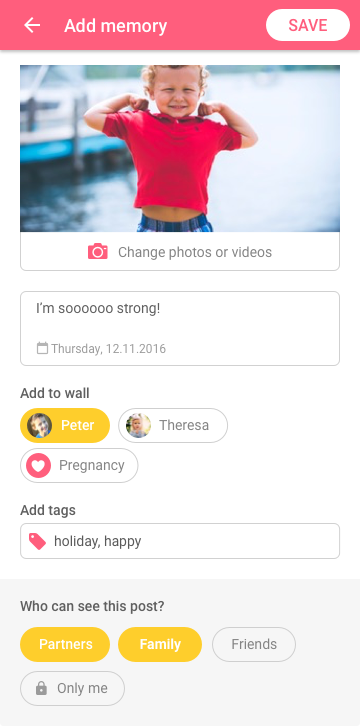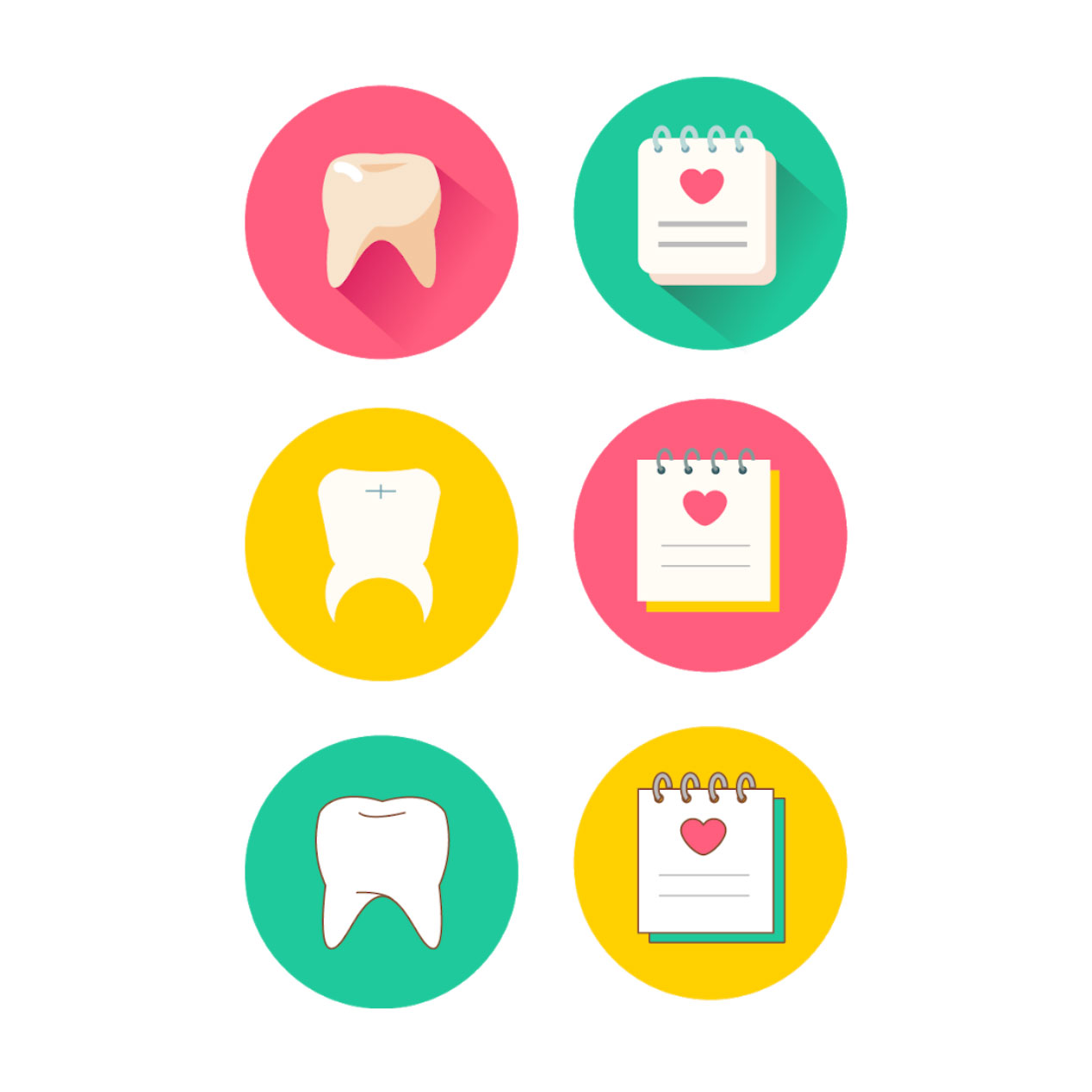 Illustrations
We designed three different styles first. We ended up picking the one with the shadow because it works better with a coloured background, pops out better than any of the others and their round shapes makes a very friendly style.