Liligo
How we redesigned France's market leading travel app with continuous research.
We've redesigned France's leading travel app, Liligo for Android in 2017.
Throughout the design process, we used continuous research, so all our ideas have been tested and validated with real users.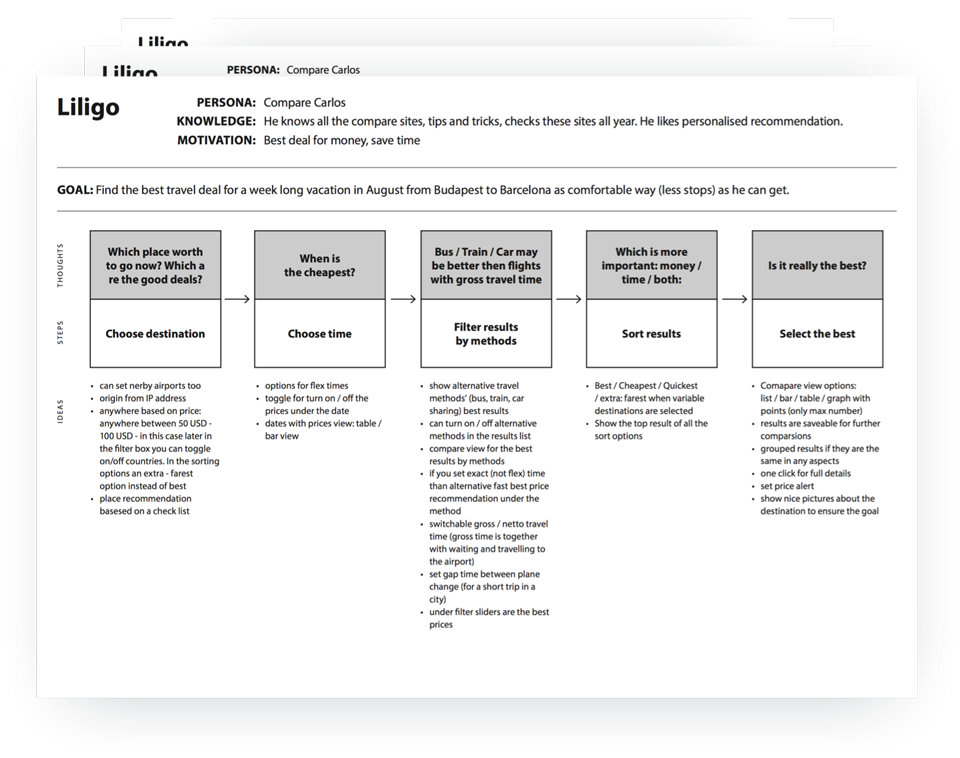 User journeys
We crafted different user journeys for our personas so they can find the best ticket for their journeys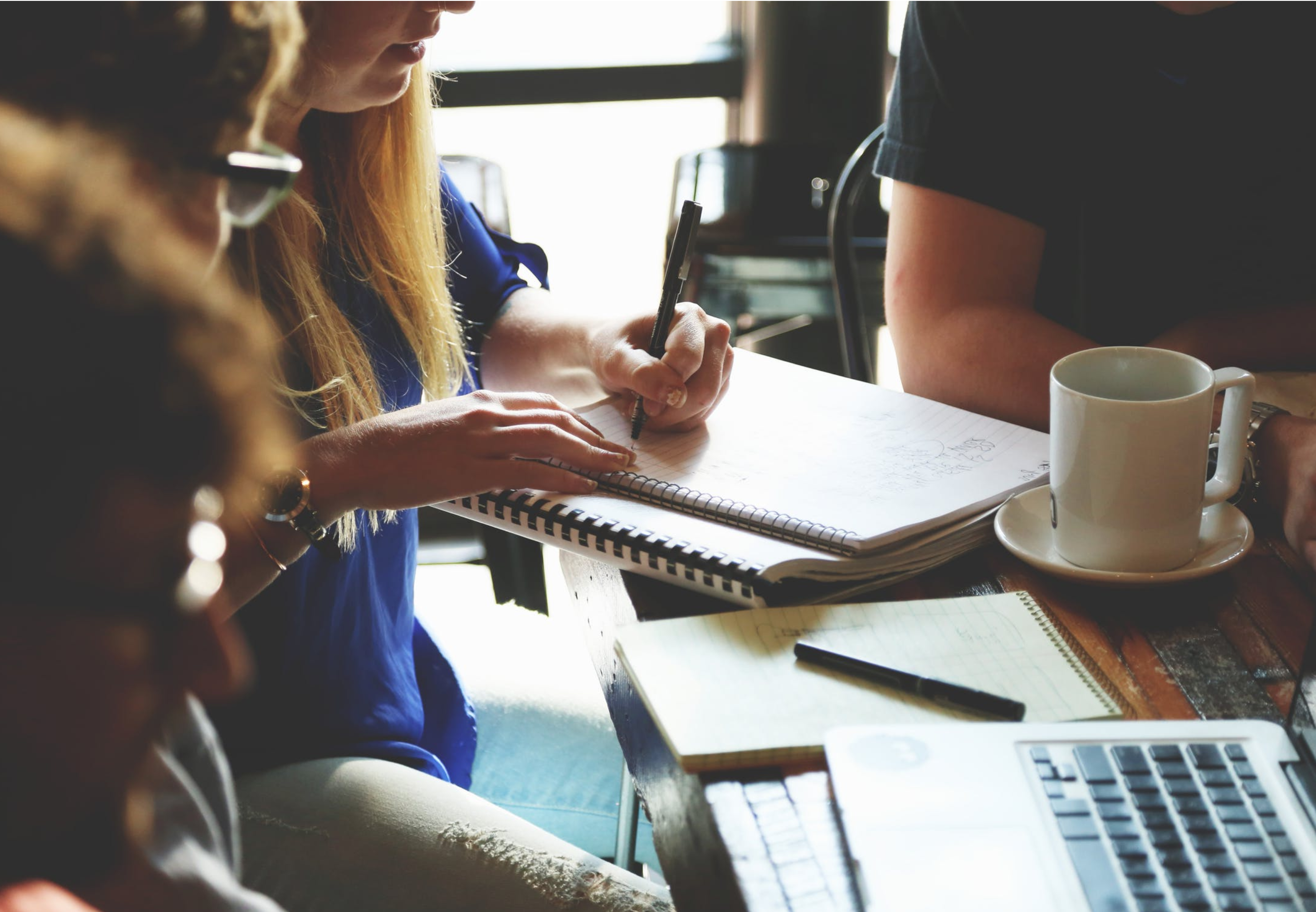 Research methods
Throughout the design process we constantly tested our designs: we conducted user interviews, user and guerilla tests. We also used AB testing and click tests during the development.

Used methods:

Guerilla tests
Persona workshops
46 live user tests
Heatmaps
UX strategy workshops
User interviews
5 second tests
A/B testing
Click tests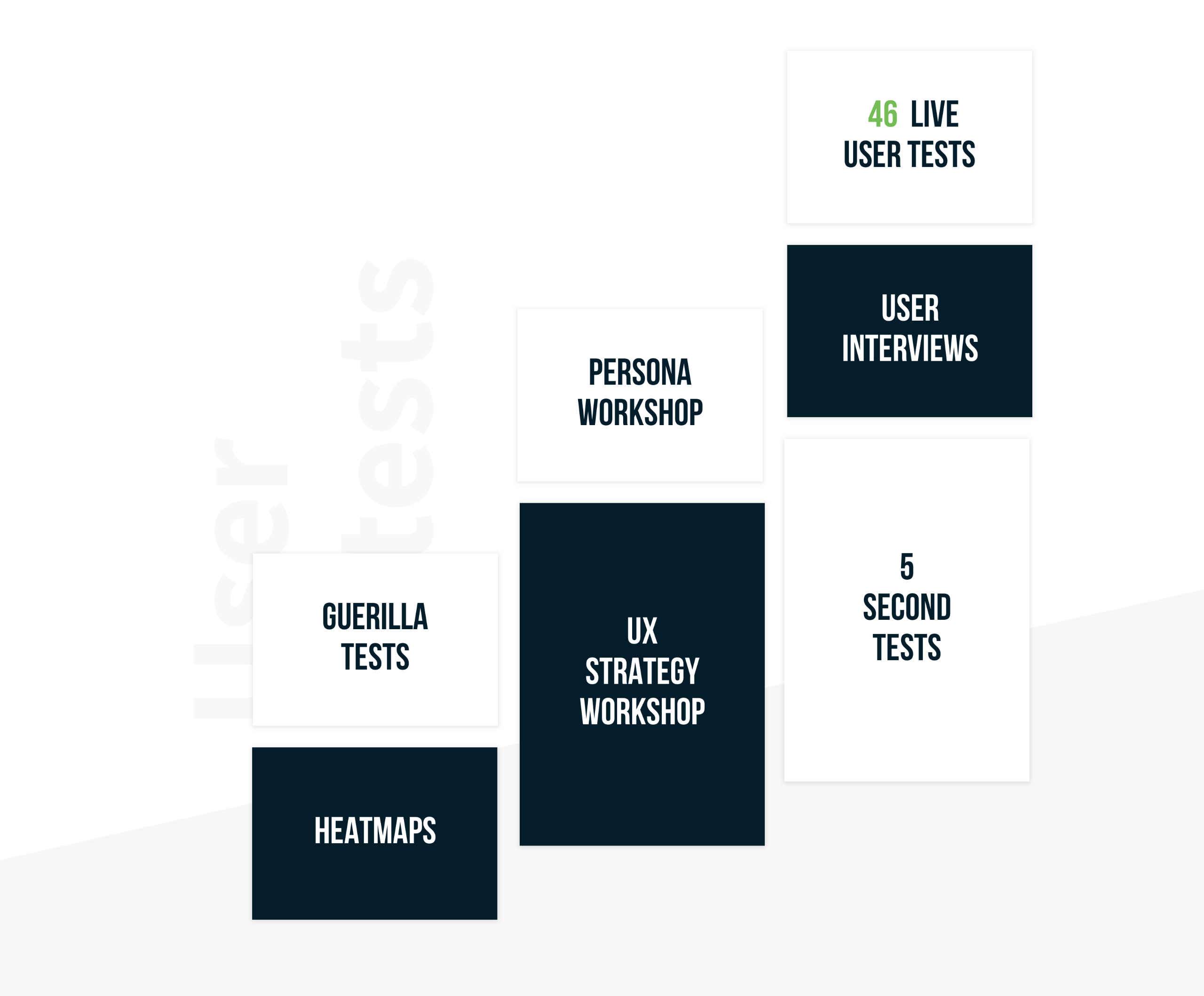 Sketching and prototyping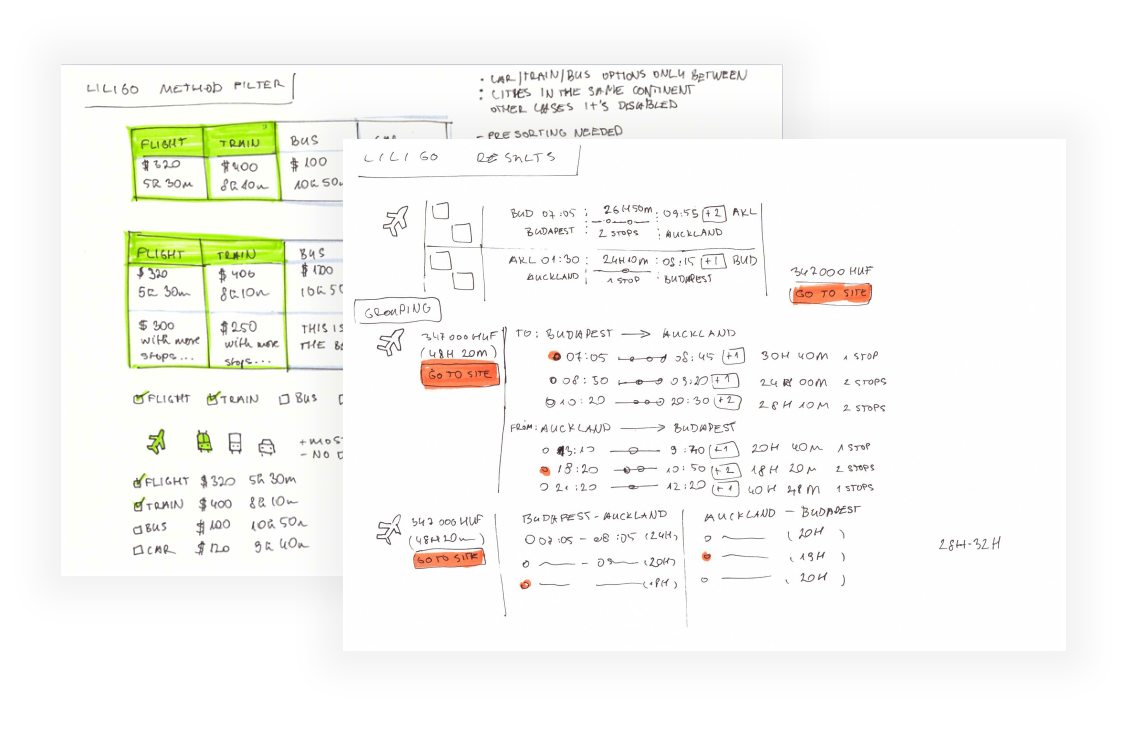 Exploring ideas
by using paper sketches
In the early phase we tried to discover as many different ideas as possible by simply drawing them on paper as it was the easiest way of visualizing our ideas.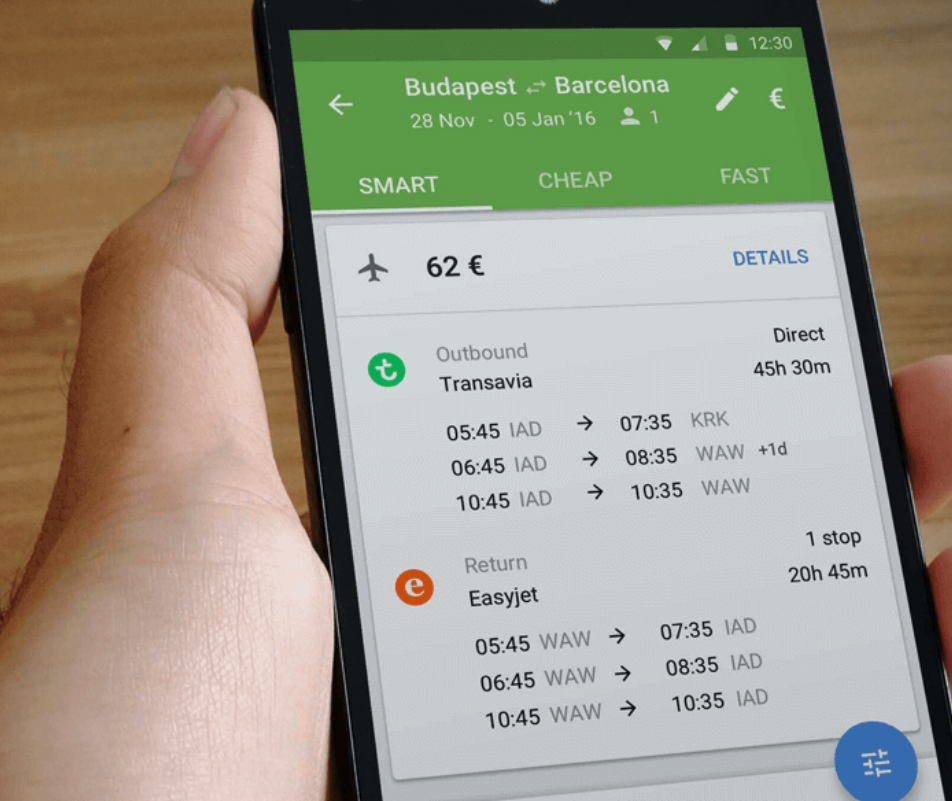 Designing solutions

and testing them
We defined solutions, created prototypes and tested them in many iterations. Fortunately some of our solutions failed and that's how we knew what we had to change.
We had to come up with new ideas which at the end led to a better user experience.
Features and detailed design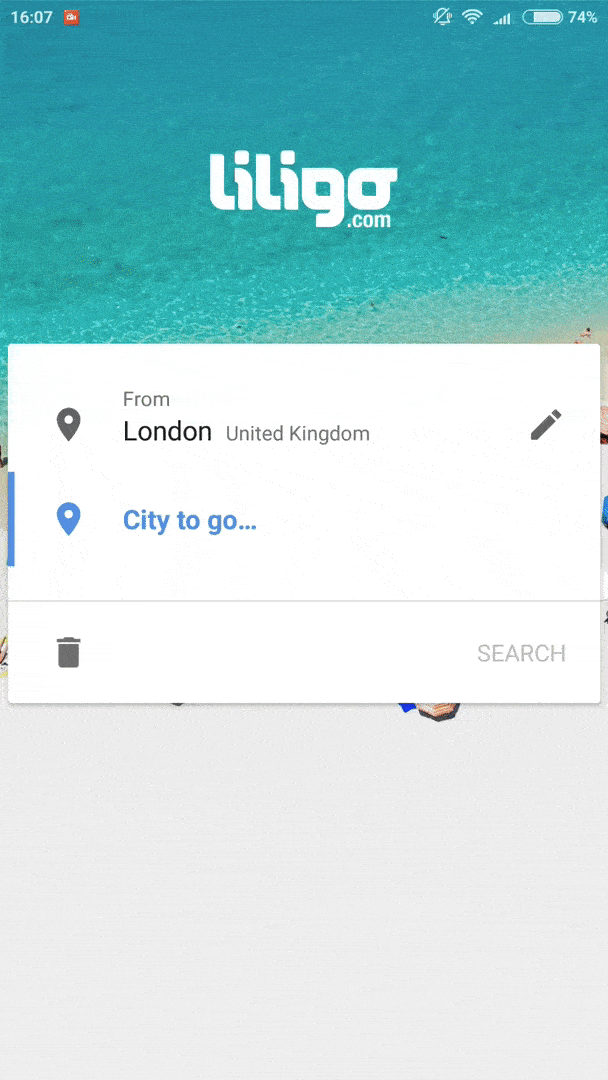 Easy search flow
Searching for a ticket can be pretty time consuming, can't it?
This is why we designed the new Liligo app to be able to save time for you.
It's not a form, it's a flow - it guides you from step to step so that you can focus on one thing at a time.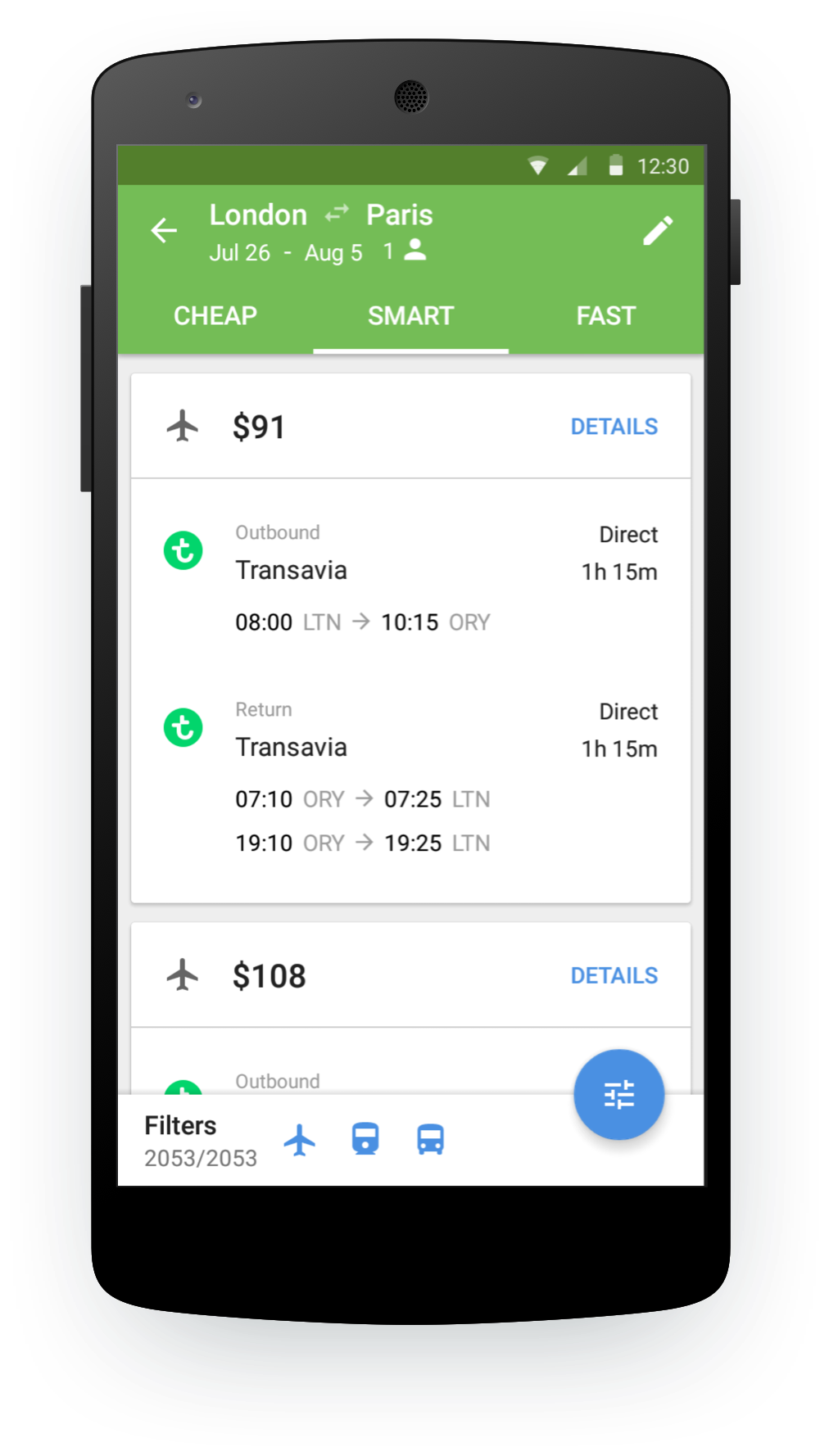 Sorted results
We discovered that people usually search for either cheap or fast flights, but sometimes these fail to offer the best options.
This is why we introduced a smart solution which sorts the results in a way that takes both the ticket prices and the duration of the flights into consideration.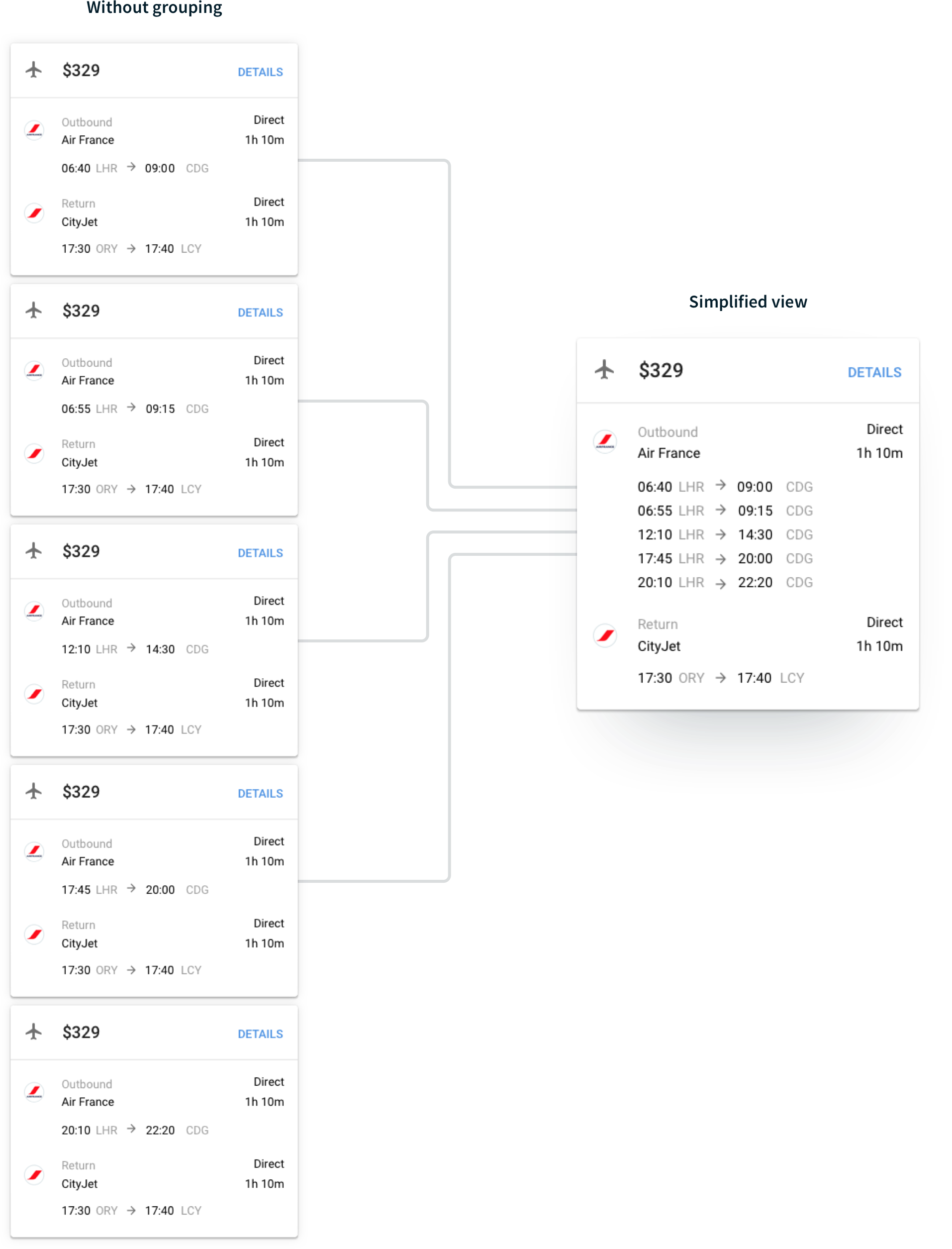 Grouping results
We really wanted to help our users to find the perfect ticket for themselves as quickly as possible.
That's why tickets with the same price and date are grouped on a single card thus making the interface easier to follow.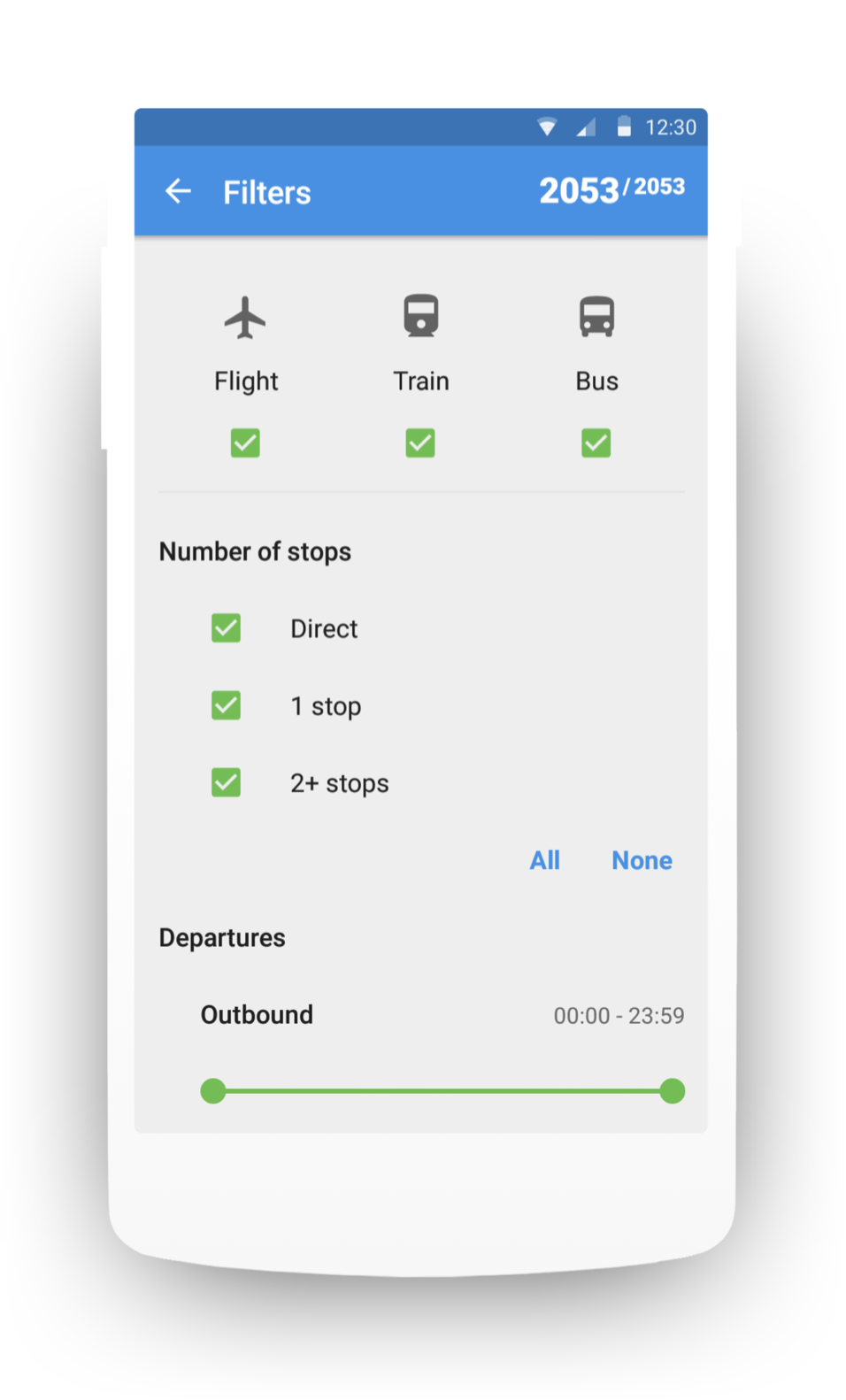 Filtering options
When it comes to searching tickets, one of the most important things is the filtering options.
We designed the Liligo app considering this need: you can filter by transport methods, departure time, number of stops and many other things.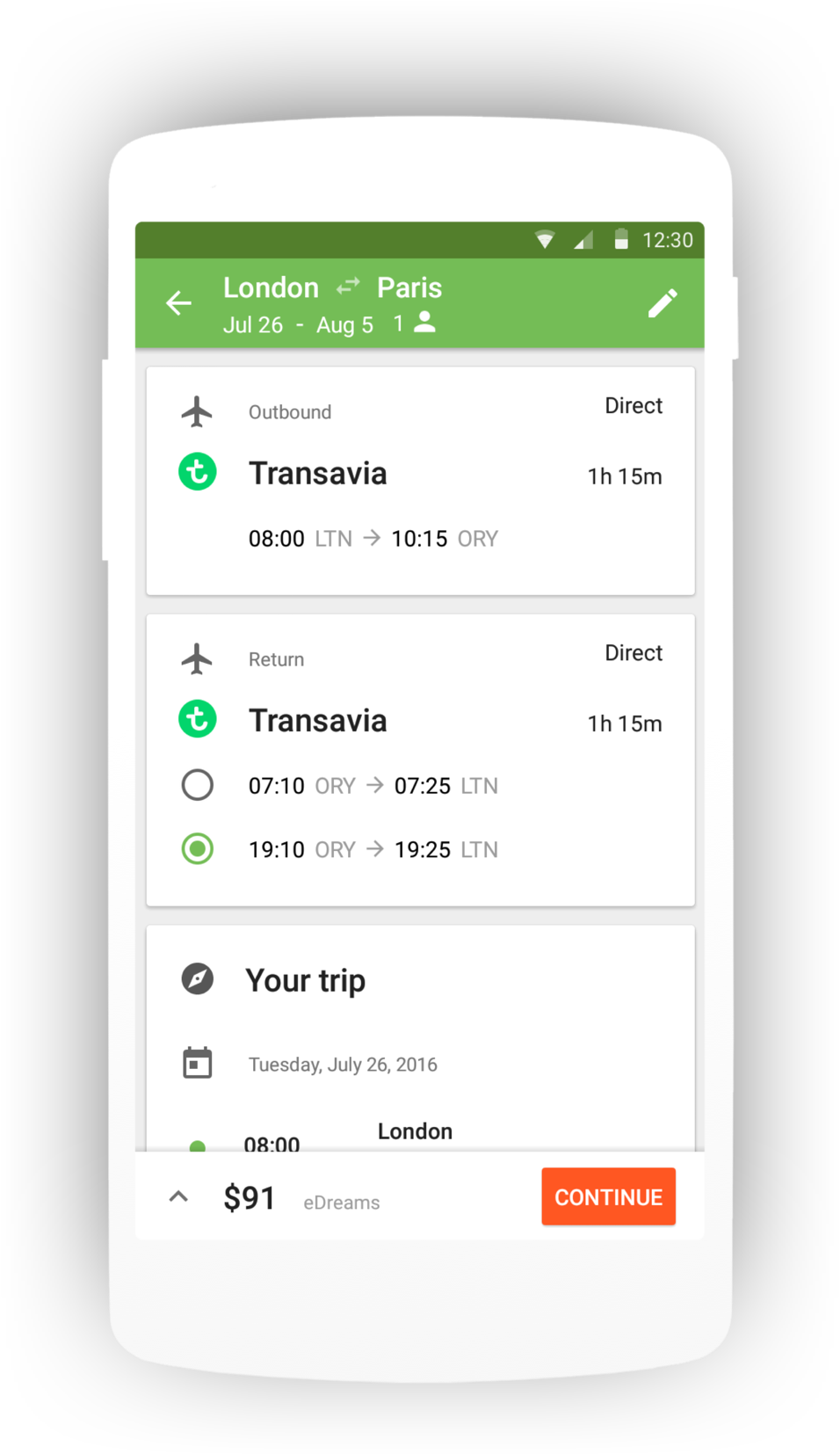 Journey details
We found that getting the summary of a trip is very important before people book their tickets.