UX audit for an
activity-tracking software
HiveDesk is a remote work management tool to track the time & productivity.
The scope
In this research-only project we collaborated with HiveDesk during a 4 week period. Our aim was to discover the main challenges and motivations of the target audience so that aligned with business goals it could determine the direction and UX strategy of the product.
The client
HiveDesk is a remote work management tool, mainly concentrated on making it easy for managers and employees to track the time, progress, productivity, and activity. HiveDesk has a webapp, and a desktop client.
UX audit
The goal of this project was to conduct research in order to get an overview of the state of the products, and getting to know more about customers and their needs. Our client wanted to get guidance on how to go on with the product - what to fix first, what to put the effort in, and how to place their product in this highly competitive industry.
What they needed was product strategy, and a roadmap based on customer needs and business risks and to know what target condition they want to reach.
UX researcher role
2 UX researchers were dedicated to performing a UX audit - to understand the 'as is' state of the product, and know more about user needs and problems.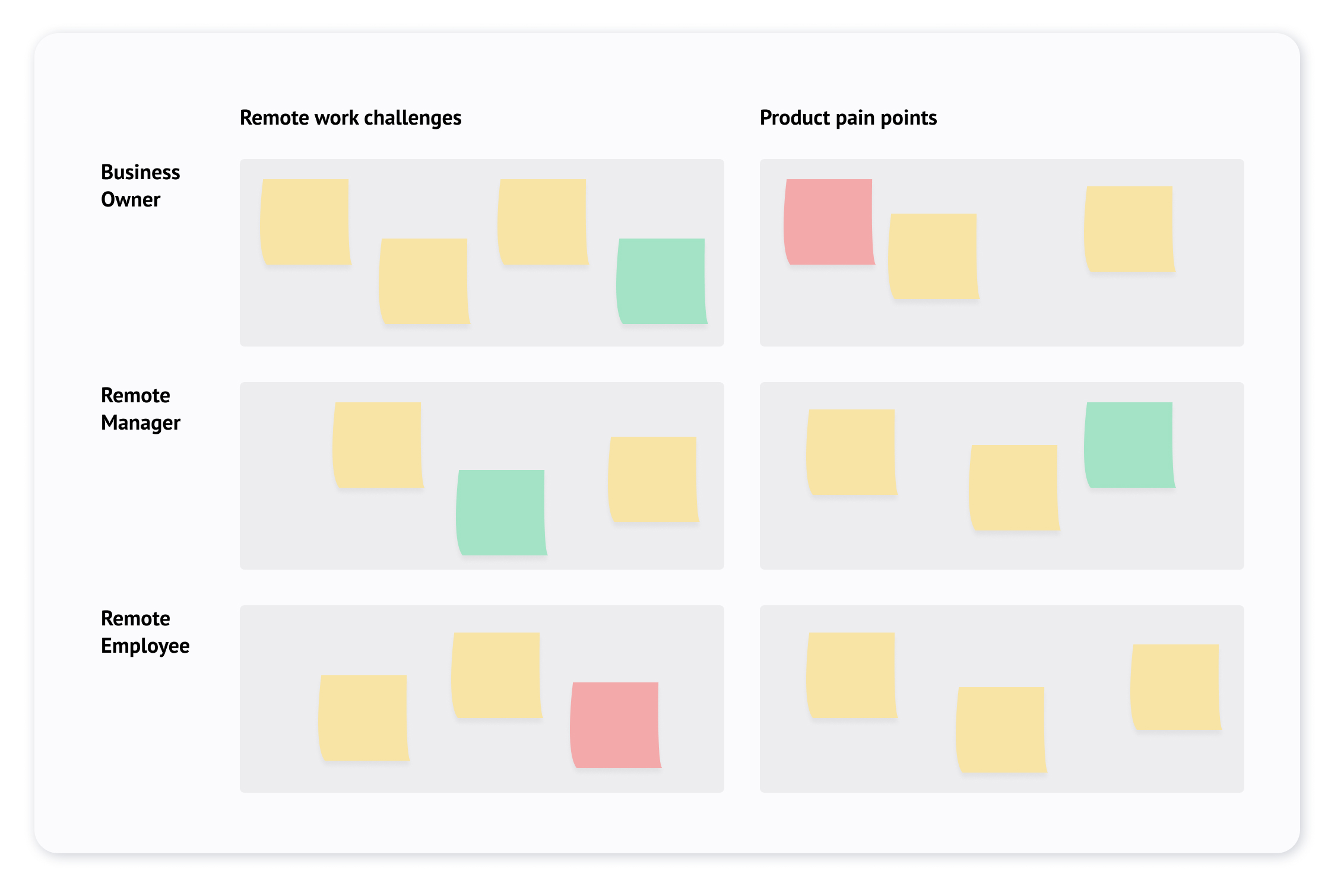 Kick-off workshops
As the HiveDesk team itself works remotely, we conducted our participatory collaborative workshops online with the help of Miro.

Our main activities were:
Assumptions matrix
Speedboat
Assumptive persona creation
Product pain points
To investigate the needs and wants of the target audience, we came up with the following activities for our 4-week research plan:

Collaborative Kickoff Activities to gather information, assumptions and important directions

Competitor Analysis

Recruiting customers and writing interview scripts

Interviews with Business owners, Managers, and Remote Workers

Interview Analysis

Product Roadmap based on customer needs

Personas

User Feedback

Feature-related Feedback

Suggestions, Next steps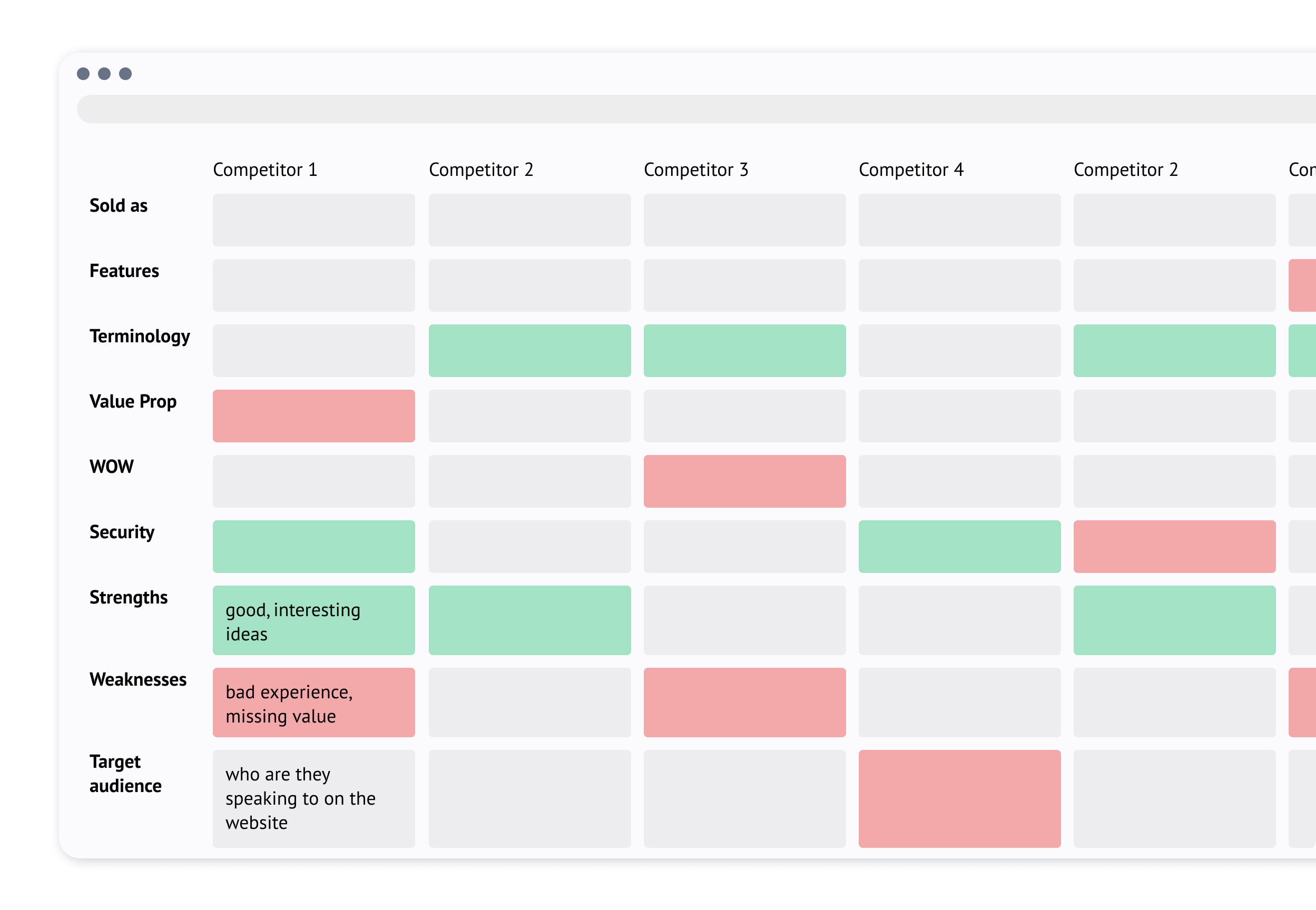 Competitor Analysis
This activity was an essential starting point for us as it helped us to understand the industry and competitors. The HiveDesk team already had a basic competitor analysis - more from a business perspective so we have completed it by adding more aspects (from a UX perspective) as well as investigating many more direct and indirect competitors.
It's not enough to ask remote work managers.
We have to let the employees speak.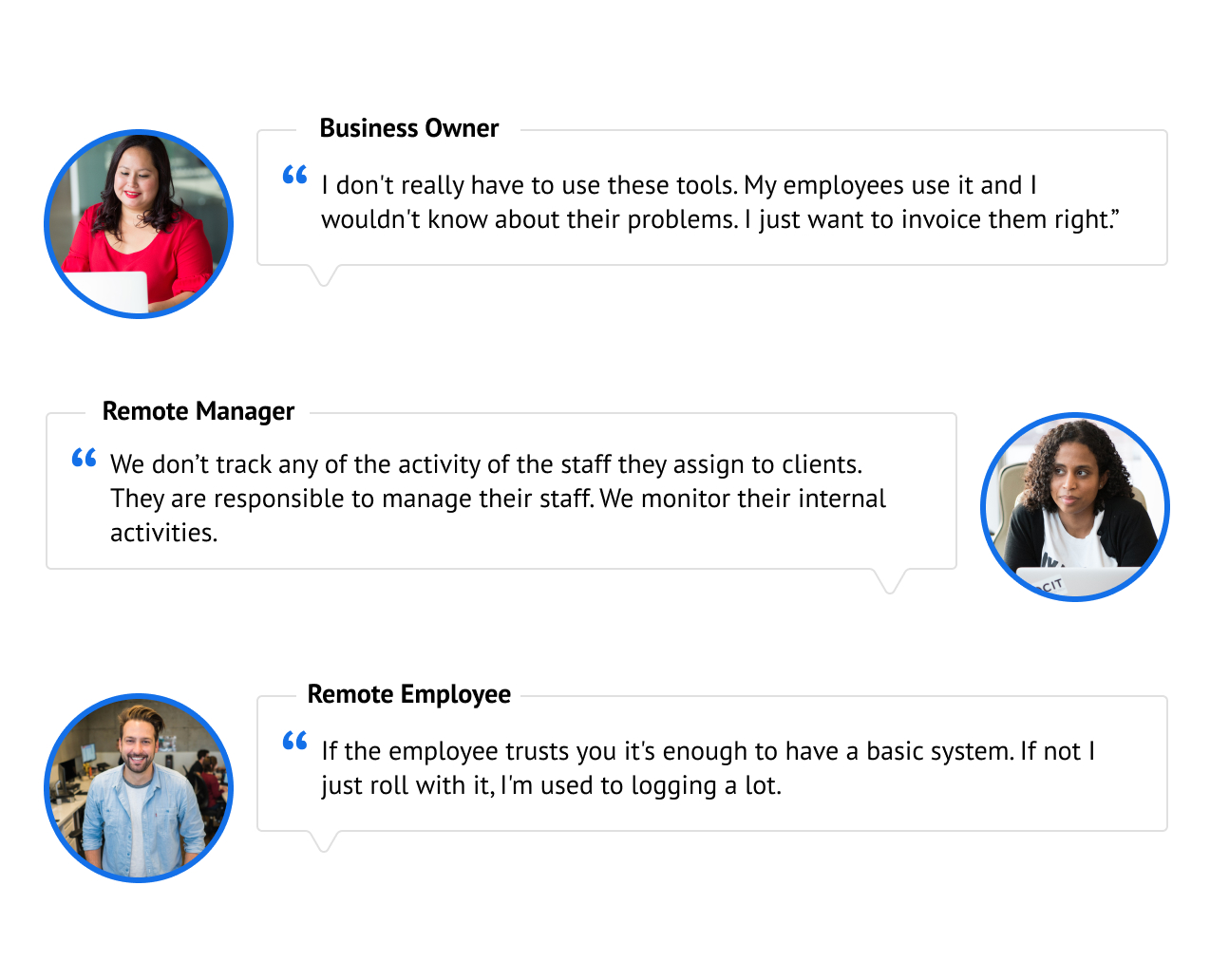 Personas
We started out with two personas in mind. From the beginning, we felt strongly about including employees, but before we got to interviewing we didn't know we needed to have two separate groups when it came to HiveDesk customers.
During the UX Audit, we found out that a business owner rarely deals with the tracking tools and has other challenges only indirectly related to the software used for logging, invoicing and managing work.
On the other hand, managers are very hands-on with the software and keep a personal relationship with the remote employees who are outsourced through their agency. They are the ones actually using the admin account of tracking and invoicing tools. Therefore, we iterated on and completed the personas after conducting the interviews.
Main insights
We explored the following areas during the interviews: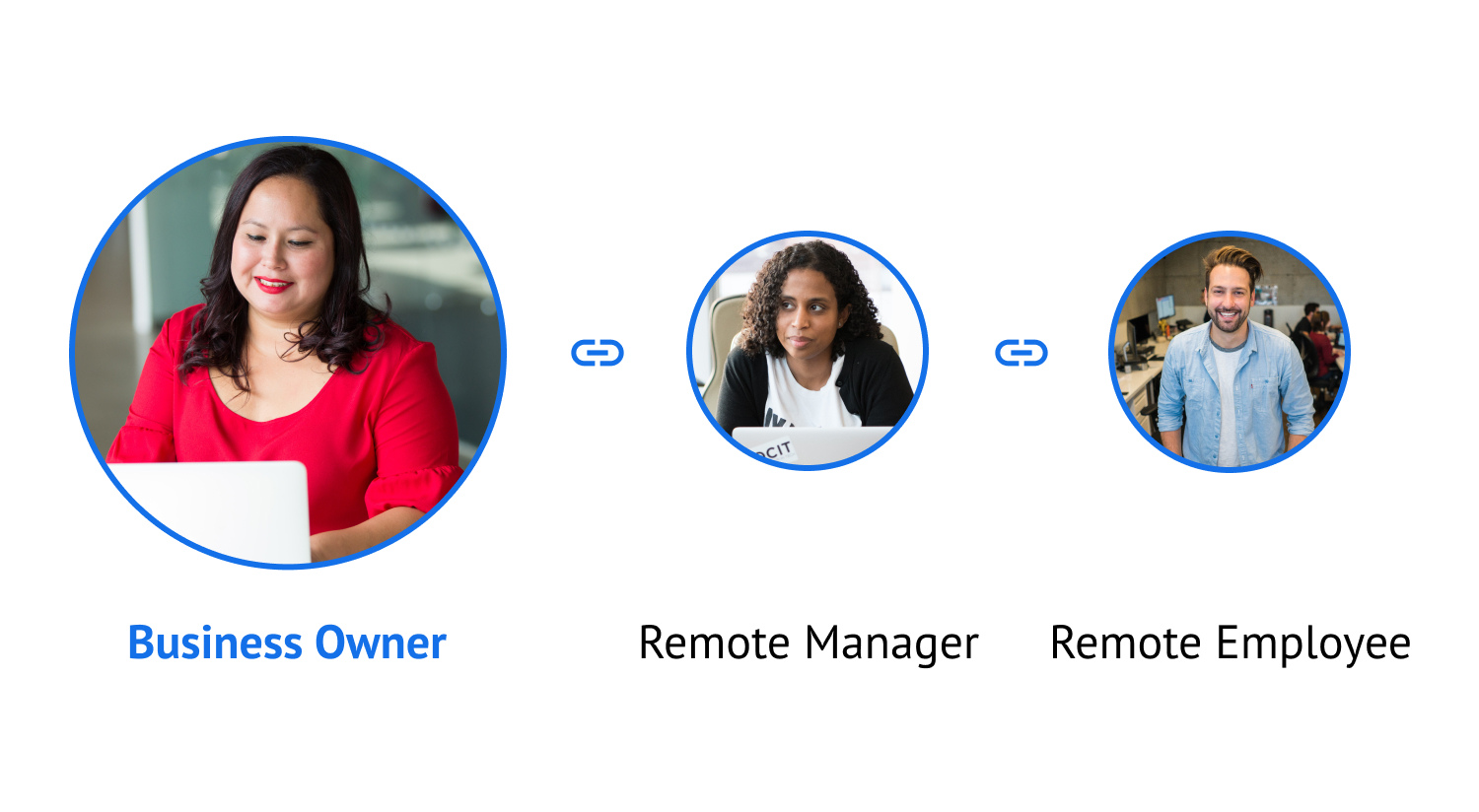 Business owner

Finding and keeping the right talent
Identifying and operating the most efficient work-processes
Have the right amount of managers who can monitor the work of remote employees
Manage projects - always have the right amount of human resources for the projects (never lose a deal because of insufficient man-power)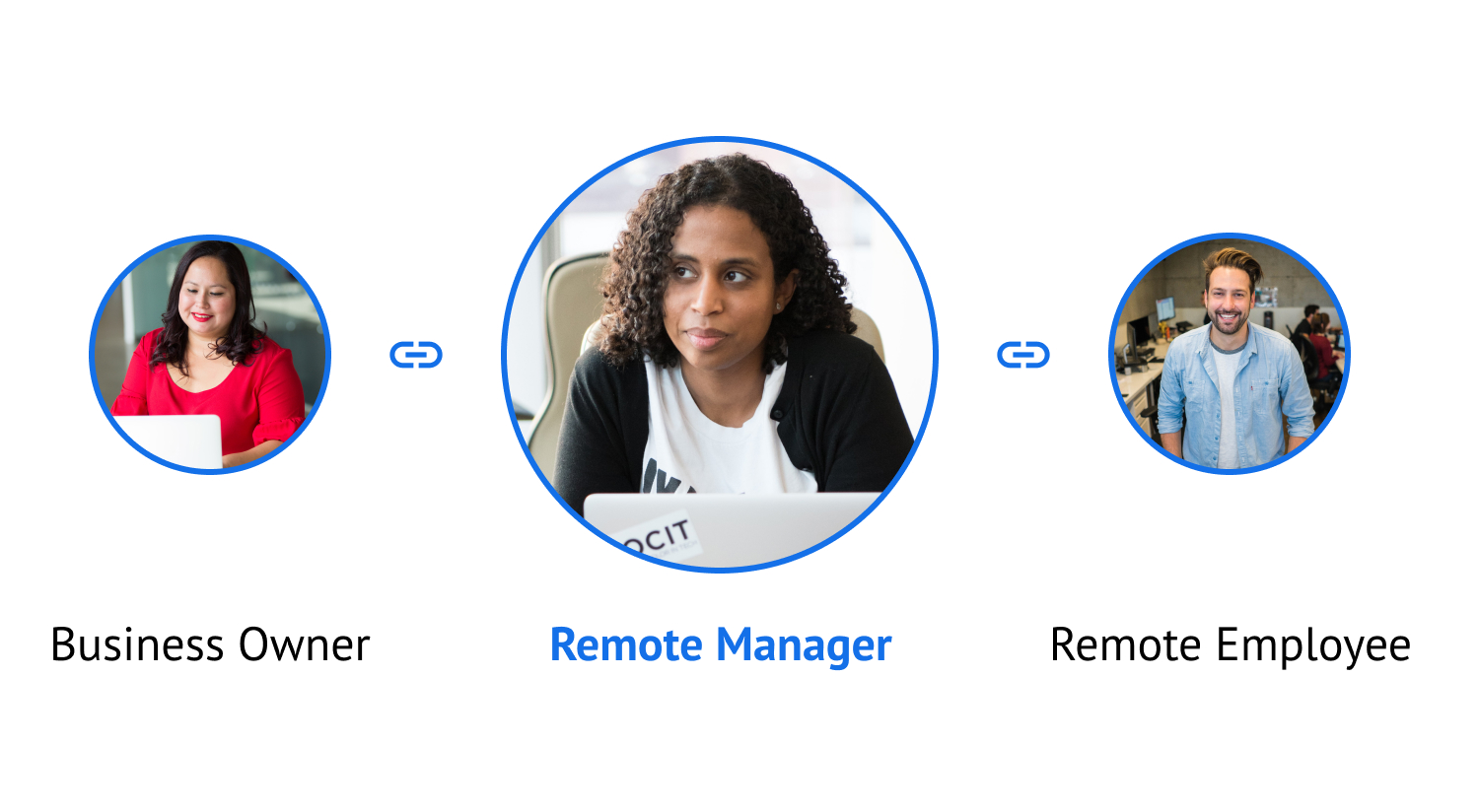 Remote Manager
Training and motivating remote talent requires extra-attention
reviewing quality and quantity of work is complicated
responsible for the work of 2-7 remote employees - hard to keep the whole system together and to distribute tasks effectively
different employees require different amount of focus (long-term employees are more trusted for example), and that trust needs to be communicated assertively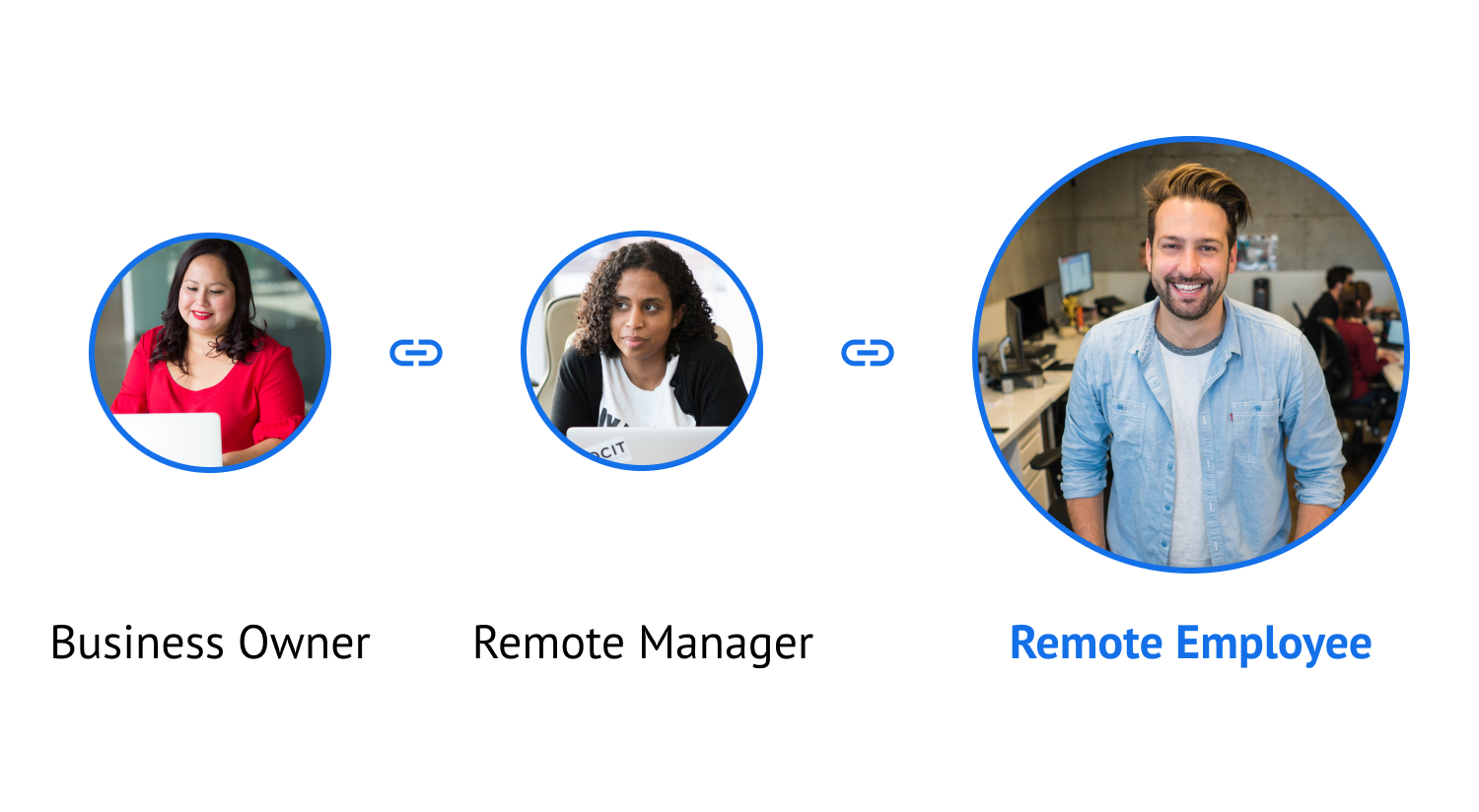 Remote Employee
Has to administer and inform the manager/ boss about what they did (not necessarily chargeable work, but can take up to 1 hour extra each day)
Double administration - put details of tasks and hours worked into DMs, tracking software, and sometimes even in a PM tool
Variety of tools - separate PM and time tracking tool, even more if remote employee works for several clients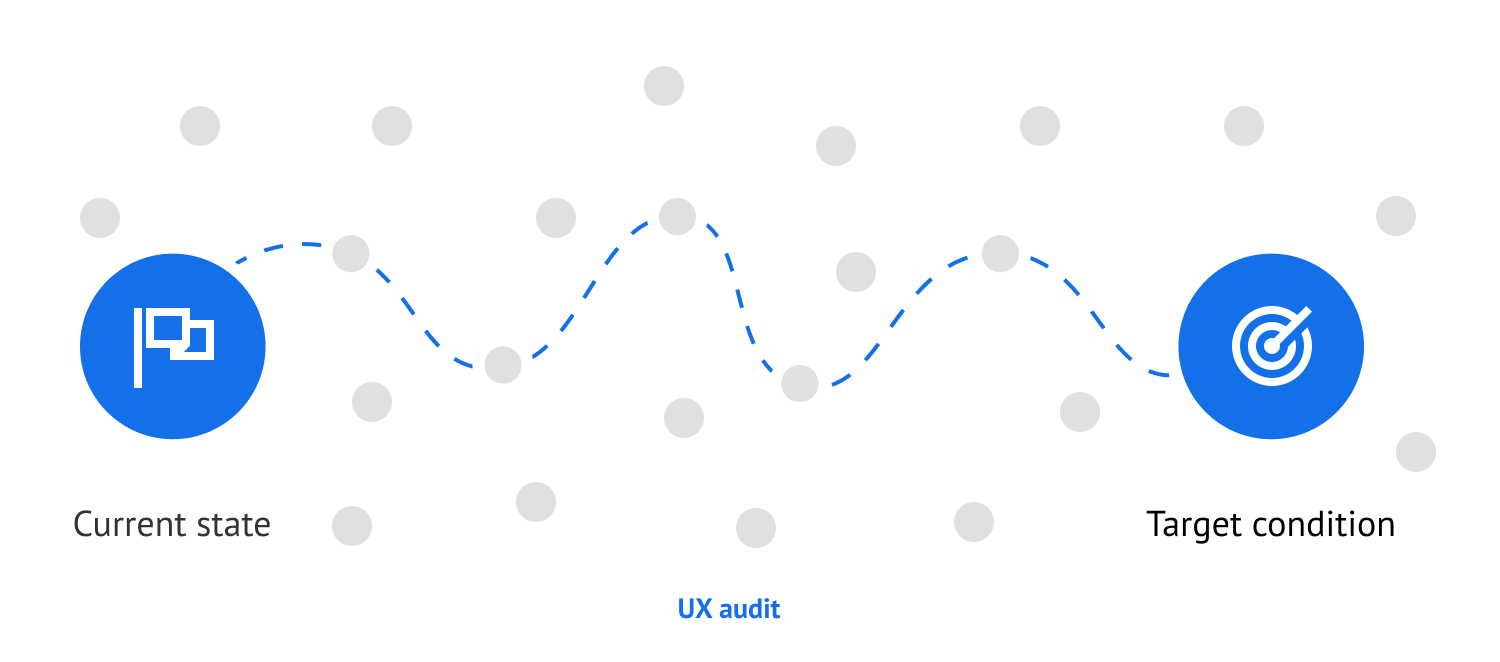 Closing meeting, handover
We were in constant communication with Hivedesk during the project and at the closing meeting, we went back and reviewed everything from the kickoff through the competitor analysis together with the insights from the interviews. With the research findings the HiveDesk team was able to set up the path towards the first achievable goal.
Our challenges and main learnings
We realized remote employees are also stakeholders, disregarded so far, so we had to react fast and include them as a target group into the research as well as getting the clients on board with expanding the target audience of our interviews.
By the end of the fourth week we gained a lot of insights essential for planning the future of the product. The HiveDesk team also reported that their priorities became much clearer, and as they saw the power of interviews they pledged to talk more to customers and users in the future - from all three groups.
"I liked your feedback and suggestions based on your experience and understanding of our product and customer."
Vik Chadha
Founder and CEO